---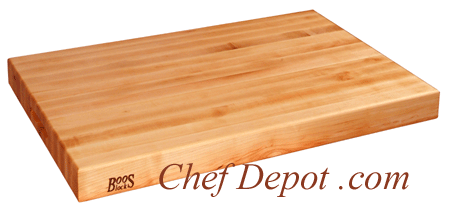 Product # CD007RA0600-GIANT-BOOS-BOARD-30x23x2.25
List Price $429.00 and up
On Sale, add to cart, ships free !

Our new Giant John Boos Cutting board is thick and heavy, a perfect match for your countertop or the outdoor patio BBQ. This is the cutting board of choice for all the Chefs here at Chef Depot and many other famous Chefs! John Boos custom makes these fine cutting boards for us from first quality Solid Rock Maple, 30 inches by 23 inches and 2 1/4 inches thick. This reversible board is NSF certified and will not dull your knife! With proper care, this Maple board can last for life! Oiling it with mystery oil, or Board Cream will keep it looking new (available below). This board is the perfect size for islands & counter tops. Did you know that maple cutting boards naturally kill bacteria?


Add 3 pack of Boos Board Cream (3 pc. 5 oz. tubes)
Sale Price $38.95
New Kitchen Center Islands! Custom sizes are available!

---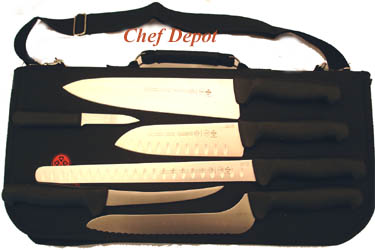 Product # CDMUND58983-CHEF-SET
Retail $250.00 and up
On Sale - add to cart

Our New Exclusive Ergo Grip Chef Knife Set features comfortable antimicrobial handles. The set has a 10 in. Chef knife, a 7 in. Santoku with Granton Edge, a 6 in. Flexible Boning Knife, a 3 1/2 inch Paring Knife, a 10 in. Slicer with granton edge, a 9 in. Bread knife with offset serrated blade, all in a 14 pocket knife case! These knives have the perfect shape, balance and weight for a lifetime of use. These knives are beautiful, functional and easy to clean.
This exclusive set comes with a Lifetime Warranty!
This is a good set for every Culinary Arts Student, Chef and travelling gourmet! A knife protector set is also available below (high quality durable plastic knife protectors). Add a Sharpening Stone for $6.00!
A nice knife Set for the price!
Soft Grip Chef Knife Set


Soft Grip Chef Knife Set + Sharpening Stone
Knife Protectors Set (Knife Protectors set, Knife Set Purchase Required) $19.99
Electric Knife Sharpeners are on sale!

---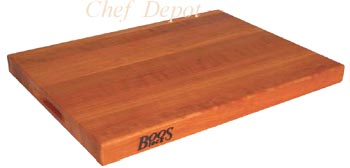 Product # CDCHYR01-CHERRYCUTTINGBOARD-12X18X1.5IN
List Price $139.95 and up
On Sale

Our John Boos Commercial Cherry Cutting Boards are made to last. The edge grain butcher block construction is amazing! Cherry Wood has a beautiful rich color. Perfect for daily meal preparation and serving cheese & holiday appetizers! A full 1 1/2 in. thick, these will last for years of daily use.
Click here for Cherry Butcher Blocks!

---
---

This 18 in. "Hardwood Magnetic Knife Rack" has strong double magnets that will hold knives and more safely on the wall, in or under a cabinet (Screws are included). We like ours under the cabinet to hold items that will not fit in the knife block. This magnetic holder has a light blonde finish. These racks measure 1 3/4 in. wide and 1 1/2 in. deep! It also features an adhesive wood strip to hide the screws! Order one today, we guarantee you will love these Click Here for more Knife Storage Ideas!

---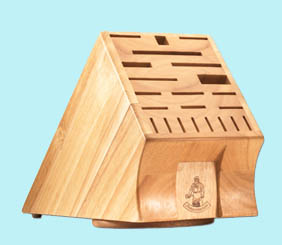 SOLD OUT _ 22 slot swivel knife block! Made to hold 22 pieces of cutlery. One of the nicest looking, most advanced blocks on the market! The block easily swivels to let you turn it to your work area! It holds 8 steak knives, a cleaver, 3 Chef knives, 3 paring knives, several utility knives, carving knife, shears, sharpening steel and more!
Chefs Note: This was a great knife block! If you like quality, you found it What is the best knife storage? Click Here!

---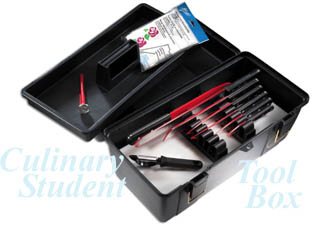 ---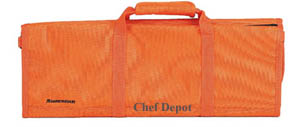 Product # CD10668O-MESSER-ORANGE-CASE
Retail $49.99 and up
Sale Price - add to cart

The new Orange 8 pc. Messermeister Knife Case is made to hold 8 to 12 + pieces of cutlery and garnishing tools. This case is very attractive with double sewn reinforced edges and handle, extra strong elastic knife supports. It measures 21 in. x 8 in. closed and 18 in. x 20 in. opened.
This case is now available in a 12 pocket version too! It holds 12+ pieces and measures 21 in. x 8 in. closed and 28 in. x 20 in. opened.
Chefs Note: This great case has the Mario Batali Look! Bright Orange and it's made to last!
8 Pocket Orange Case


12 Pocket Orange Case $41.50 Hot Chef Tables! Click Here!

---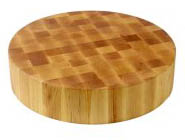 The HYATT hotels use our NSF cutting boards. What's in your kitchen? Choose from Walnut, Maple, Cherry and others here
Traditional Japanese Sharpening Stones.
Click here for Maple Kitchen Carts!

---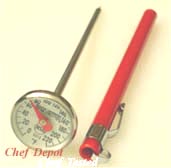 Product # CD3512-0220REDTAYLORTHERM
Retail $11.99 and up
On Sale $5.50 to $5.99

This is the new Taylor instant read bi metal thermometer!
This Pocket Thermometer reads 0-220 F., adjustable, accurate within 1 degree.
We give you a free 1 year Warranty on this thermometer!
Large quantity discounts are available.
How to Calibrate a Food Thermometer - Click Here! 0 - 220 Thermometer Review Video - Click Here!

1 thermometer $5.99

2 thermometers $5.50 ea.
Click Here for more styles of Thermometers!

Click Here for Chef Tables!

---
---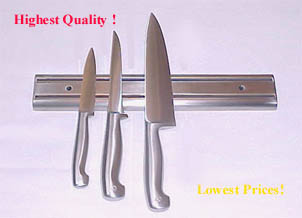 Product # CDSSKNIFEHOLDER14IN
Retail $49.00 and up
On Sale $23.99 (lowest price on the net)

Our stainless steel magnetic knife rack is a great magnetic holder! It is made in Germany from solid stainless steel. The powerful magnets grip the blade firmly for safe and convenient visible storage! This holder helps to free up precious drawer and counter space. The magnet bar easily attaches to any wall or cabinet for safe knife storage. We use several magnet bars in our kitchens! Measures 14 in. x 2 1/2 in., mounting screws included. More Knife Storage Products! Click Here!

Quality Dried Herbs & Spices!
---

Product # CDKNIFEGUARD8.5x2
Retail $5.90 and up
On Sale $3.90


These knife guards will help keep your blades razor sharp, adds a new level of safety and protects your case as well. Click Here for more Knife Guards! Black & White - Lowest Prices!

Knife Guard 8.5 in. x 2 in.
Click Here for more Knife Guards! Black & White - Lowest Prices!
---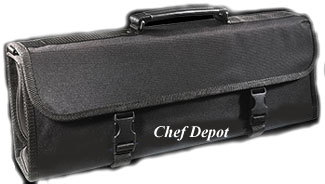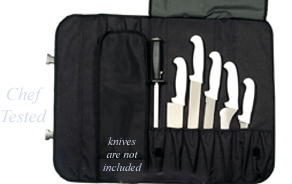 Product # CD-CP10-CUTLERY-STORAGE-CASE
Retail $59.00 and up
On Sale $28.95

This is a great case for Cooks and Culinary Students! It holds 10 large knives (up to 18 in. long) and many more small knives and tools. There is a holder for pens and business cards and a mesh bag for loose items. Constructed from heavy duty cordura, hard sided, flat bottom. After opening there large flaps open on both sides, featuring heavy duty double sewn elastic knife holders and handle with heavy duty clips on the outside.
Measures aprox. 20 in. x 7.5 in. x 3 in.
Chefs Note: A perfect choice for Student Chefs and Cooks. Click Here for More Cutlery Cases, many styles!

10 Slot Knife Case
Click Here for Diamond Sharpening Steels!
---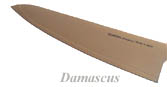 This Haiku Damascus 5 3/4 in. blade Chef knife is very high quality. The knife has 35 layers of steel with a pure high carbon steel razor sharp blade. Handmade in Japan, it is used by more Sushi Chefs in Japan and Europe than any other! It is handcrafted in the Japanese tradition from alloy layered steel and iron. The knives are so strong that they come with a lifetime warranty with free replacement!
Each piece comes in a beautiful gift box. It makes an amazing gift!
Chefs Note: This knife is very small and lightweight. The overall size is 10 in. and it has a nice feel with slightly flexible blade. Great small hands, used for chopping, slicing and dicing foods. The blade is sharp and with a few light strokes on a whetstone, it is easily resharpened. You will love this knife! Lifetime Warranty.

Click here - for Haiku Knives on SALE!
Click Here for Saffron, Cajun Spices & Habanero Powder!
Click Here for Diamond Sharpening Steels!

---
Product # CDMUNGH0221GARNISH-SET-7PC
Retail $69.50 and up
On Sale $49.95

Our new pro "Garde Manger" garnishing set is a great choice for beginners. The kit contains a tiny parisenne scoop, zester, peeler, channel knife, butter curler, corer and a double melon baller. All of the pieces are stored in a black canvas vinyl carry case to protect them. The tools are excellent for carving and sculpting fruit, vegetables, chocolate, sugar and pastries. This set is used by several Teams competing in the World Pastry Chef Championships!
Chefs Note: These tools are all made from German steel and are high quality. They are sharp and will not break. Lifetime warranty. We use ours for watermelon baskets, buffet centerpieces, sculptures and food competitions.

German Garnishing Set
Click Here for Cutting Boards!
More Garnishing Tools! Click Here...
---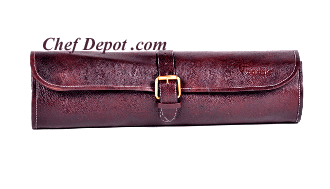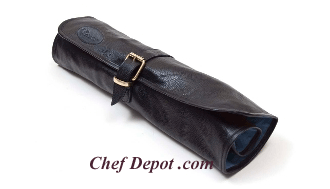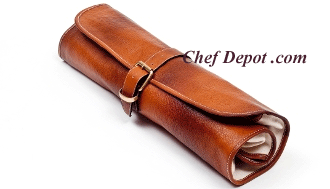 Click Here for Leather and Canvas Knife Cases!
Genius Quote: Food is life and life is food. Cook to live and live to cook. Great Chefs = Great Food. Excellence in everything, every day. Believe and achieve... the Chefs at Chef Depot !
---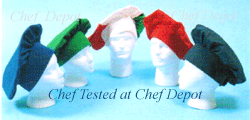 Click the picture for Chefs / Cooks Hats
---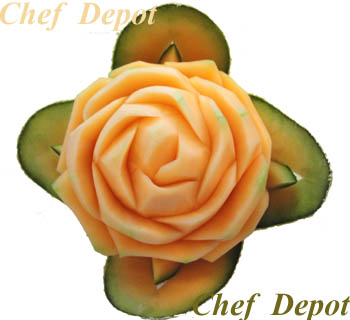 This is a flower carved from a cantaloupe. All you need is a melon, a sharp Chef knife, paring knife and a Garnishing Set.

---
Product # CDG-667/21-GLOBAL-KNIFE-CASE-21POCKET
Retail $170.00 and up
Sale Price, add to the cart

This is the new Global knife case. Choose from several popular sies below!
Chefs Note: The perfect mate for your Global knives. Do not forget your knife edge guards! Way cool case design. If you want a high quality knife case, you found it. Chef Depot is adding new products every day. If you don't see it, email us!
Chef Notes: We like the cutting edge look and feel of this Global case!
21 Pocket Global Case (pictured) $107.95

16 Pocket Global Case (not pictured)
11 Pocket Global Case (not pictured)
10 Pocket Global Knife Roll (not pictured)
16 Pocket Global Knife Roll (not pictured)

Click Here for Amazing Global Knives!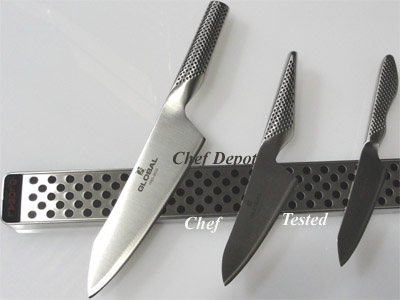 Click Here for more styles of our Knife Holders!

Garde Manger Supplies! Great Gifts too....Click Here!
---

Product # CDMUND5601-3.25PARING-BLACK
Retail $10.00 and up
On Sale $5.79

This is the new Chefs Paring Knife! This knife has an unbreakable poly handle. These knives have 3 1/4 inch long, stamped no stain high carbon alloy steel blade. Chefs Note: A great little paring knife for most small cutting and peeling tasks. We like the large tapered handle. Lifetime Warranty! NSF certified. Click here for more Stamped Foodservice Knives!
Click here for sharpening steels!