The Chefs Fish & Game Recipes !

Heres a few of the Chefs personal favorites!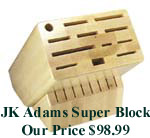 The following recipes are Professional Chef Recipes! The recipes are copyrighted by "Chef Depot" Inc. Please visit our PRODUCTS area for the highest quality cutlery and Chef tools at the lowest prices! Check out our forged Knife Sale - Click Here and the Custom Butchering Sets - Click Here Also take a look at the Chef Depot Spices & Cajun Blends, and our dried Wild Mushrooms & Vanilla to enhance your wild game cooking!

A few facts and diagrams Aging Wild Game & How to Butcher Beef & How to Butcher a Deer & & How to Butcher Pig & How to Butcher Lamb Check out our Essential Butchering Tools and our Butchering demo shows you how to clean tenderloin and ...

Venison Recipes
Smoked Venison Kielbasa Sausage

Venison Landjaeger Sausage

Venison Pot Roast

Venison Chili

BBQ Venison Ribs

Venison Stir Fry

Venison with Juniper Berries

Jerky # 34

Venison Meatballs

Venison with Green Peppercorns

Southern Meatloaf (Venison, Beef or Grizzly)

Venison Sauerbraten

Marinates

Preparing Marinates

Small Game Recipes

Braised Rabbit with Apples & Bacon

Pheasant Stew

Winona's Hot Beaver Stew

Roast Wild Goose

Featured Video ...

Chef is using his favorite burger press. Click here to buy a burger press and other game processing tools. And a great Roasted Garlic recipe, click here. Enjoy fresh roasted garlic with your next meal. Click Here for the featured Kyocera Ceramic Knife! Notice the Chef is using one of our NSF Maple Cutting Boards!

Pro butchers use our boning knives ~ click knife, on sale now.

Fish Recipes

Grilled Halibut with Lemon & Herbs

Cajun Baked Salmon

Stuffed Rainbow Trout

Smoked Salmon

Coho Salmon & Dill Lasagna

Roasted & Smoked Walleye

Guest Chef Signature Recipes

More Recipes




Pro guides love our fillet knives ~ click knife, on sale now.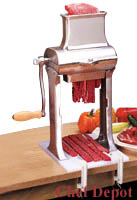 The greatest Jerky Machine on this planet! Click Here!


Featured Video ...

Chef is preparing a great salmon dinner recipe. Click here to buy his slicing knife! Notice the Chef is using one of our big Maple Cutting Boards! These are rated #1, made in USA.

Click the snapper fish for excellent fillet knives...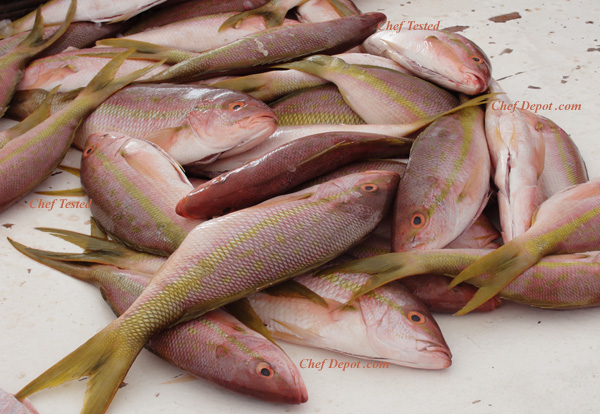 This is a nice Black Crappie. Click on the fish to locate fishing spots and states Fish & Game sites within your area. Catch a bunch ! For a fast job of cleaning these, you better have a sharp knife as pictured above!

Copyright by Chefs Depot TM and Chef Depot Inc. 1999 - 2017, All Rights Reserved. Legal Notice and Copyright